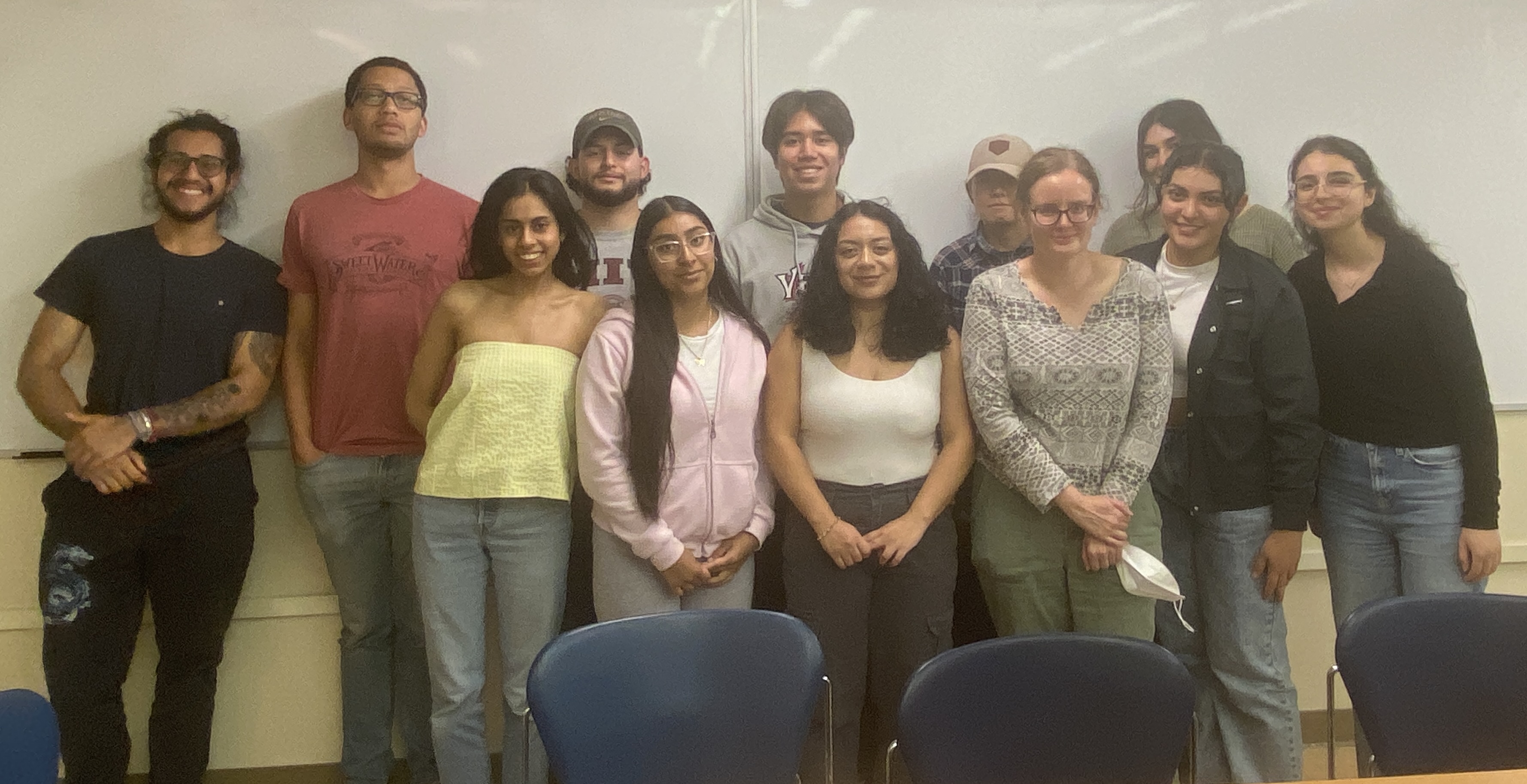 What are learning assistants (LAs)?
Learning assistants are undergraduates who are part of a community of inclusive teaching and learning in STEM!
What is the commitment?
Participate in an active, inclusive learning environment in a section of a STEM
Attend weekly planning meetings with your LA mentor (the course instructor)
Participate in pedagogy meetings with other LAs one hour per week, where you learn fundamentals of teaching STEM
What are the benefits of being an LA?
Earn upper division course credits in the discipline
Review material from STEM classes you've taken in a unique and fun way
Learn how faculty think about and prepare class activities 
Interact with STEM students who are coming up
Subjects you can be an LA for through CSME:
Physics
Chemistry
Astronomy
Computer Science
Math
Previous LAs say:
"I think it's just a good program for any science major, just a good experience."
"I definitely see my professor as more of a mentor now."
"Between being a learning assistant and a student, I think it's helped ME a lot, just like reading, you know, these teaching methods and stuff, it just helped me see where I am..."
Previous LA mentors say:
"[LAs] can provide faculty very useful insights on what students are struggling with, both in the classroom and in their everyday lives."
If you want to participate, either as a LA or LA mentor, please contact the program director, Professor Kim Coble (kcoble@sfsu.edu).
Being an LA is not: a grader, tutor, TA, section instructor, or discussion leader. If you're looking for a paid program, there are many CSME programs to choose from.
To learn more about LA programs around the country, visit the Learning Assistant Alliance.